Australia's Best Ceramic Automotive Protection


Protection Against The Elements

Trust The Professionals With Your Pride And Joy
Paint Only package
1 layer of Ceramic Pro 9H
Hatch Back –

$650.00

Sedan –

$760.00

Coupe –

$760.00

Wagon –

$790.00

Small SUV –

$810.00

Large SUV –

$860.00
5 year warranty
(home maintenance pack included)
Exterior Package
1 layer of Ceramic Pro 9H
Paint
Alloy
Glass
Hatch –

$810.00

Sedan –

$860.00

Coupe –

$860.00

Wagon –

$860.00

Small SUV –

$910.00

Large SUV –

$960.00
5 year warranty
(home maintenance pack included)
Bronze Package
1 layer of Ceramic Pro 9H
Paint
Interior
Glass
Alloy
Hatch Back –

$990.00

Sedan –

$1040.00

Coupe –

$1040.00

Wagon –

$1040.00

Small SUV –

$1090.00

Large SUV –

$1140.00
5 year warranty
(home maintenance pack included)
Silver Package

(Most Popular Package)
1 layer of Ceramic Pro 9H
Ceramic Pro Light Gloss Layer
Alloy
Interior
Glass
Hatch Back –

$1339.00

Sedan –

$1389.00

Coupe –

$1389.00

Wagon –

$1389.00

Small SUV –

$1439.00

Large SUV –

$1489.00
Lifetime warranty
(home maintenance pack included)
Ultimate Gold
package
2 layer of Ceramic Pro 9H
Ceramic Pro Light Gloss Layer
Alloy
Interior
Glass
Hatch Back –

$1638.00

Sedan –

$1688.00

Coupe –

$1688.00

Wagon –

$1688.00

Small SUV –

$1738.00

Large SUV –

$1788.00
Lifetime warranty
(home maintenance pack included)
ADDITIONAL Charges apply for Correction work if needed and on used vehicles. An inspection will be required.
"We can't recommend Matt enough. He provides unbelievably friendly and professional service. Had my partners 2012 Mini cooper S Roadster polished and ceramic coated. For 6 year old paint the finish is outstanding! His work is flawless and we couldn't be happier with his service."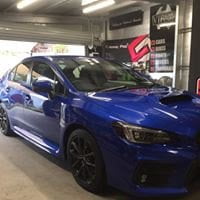 "Picked up my MY18 WRX with Ceramic Pro on the paint and rims, utterly wrapped with the results. Matt is a professional with huge passion for what he does, I cannot recommend his services enough!
Looking forward to my first valet service in the new year too!"
"Matt is a perfectionist. His years of experience are clearly evident and he takes pride in his craft to ensure a very high standard of workmanship and customer satisfaction. I'm delighted with the work he performed on my car and would absolutely recommend him."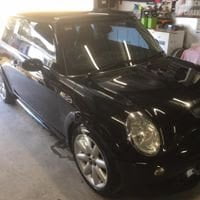 "Can't recommend Matt highly enough. Matt and Emma are passionate and professional about their work and it shows in the amazing results such as our black Mini Cooper S.
Thanks again!"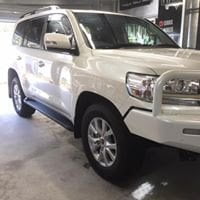 "Highly recommended, did such a great job. He was prompt and friendly with great service. The car came up better than I thought it could. Looks better than when I bought it."
Schedule Your Appoint Today
Nano Coatings Central Coast will beat car yard protection prices by up to 50%, PLUS, our protective coatings will outlast car yard detailing products. What have you got to lose? Give us a call today to obtain a quote.