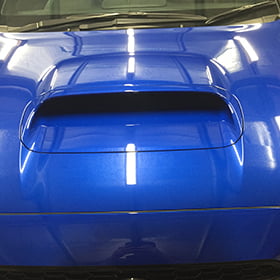 Ceramic Pro Light For A Super Glossy Effect
Ceramic Pro Light is a premium product scientifically formulated to provide superior protection for automotive, aviation and marine paintwork. This Nano-Ceramic coating is chemical, UV, and thermal resistant and provides exceptional protection for at least 24 months after application. The super hydrophobic and anti-graffiti effects of Ceramic Pro Light means that water and grime simply bead up and roll away from painted surfaces, leaving little residue. Ceramic Pro Light forms a permanent shield that gives a superior high gloss shine.
Ceramic Pro Light is one of the world's leading protective coatings and can only be applied by approved applicators. The unique formula can be applied in layers to enhance the protective qualities and painted surfaces that are sealed with Ceramic Pro Light stay cleaner longer and are easier and quicker to clean. Maximum benefits are achieved when Ceramic Pro Light is applied over Ceramic Pro 9H resulting in a translucent impermeable shield. This method of double application increases the hydrophobic and glossy effects giving all painted surfaces the wow factor.